Where does the time go?
Is it just me or is time going by quicker? I could swear that it was just yesterday that I wrote in the blog but low and behold it was weeks not days.
To be honest, there has been a whole lot going on, events, festivals, farmer's markets, people moving, summertime visitors, working on several websites at the same time etc., but still I should practice what I preach and that is, make time to blog. So here I am blogging when I have work to get done.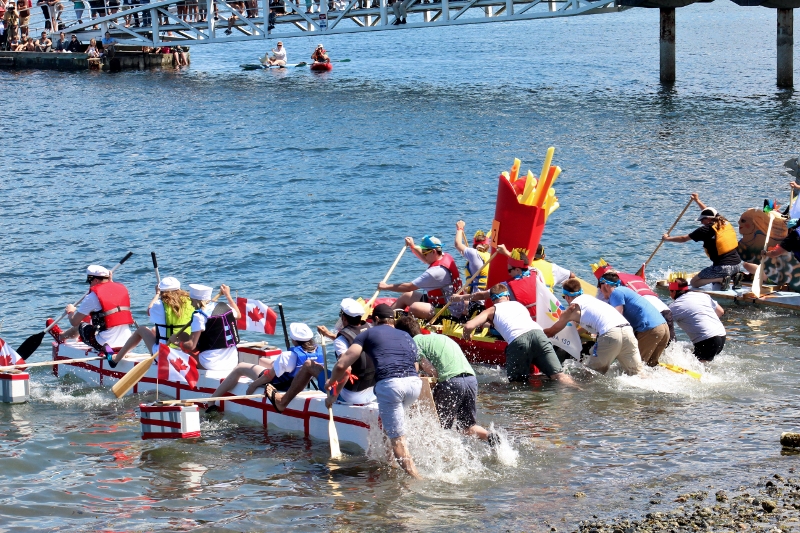 Summer on the Island is an extremely busy time, especially this week where there are bathtub races, sandcastles, folk festivals, and summertime days in communities up and down the Island. I try to take in all the events but it is impossible. This past weekend, Nanaimo held the annual Silly Boat Regatta as part of the kick-off to Bathtub Week.
I have always enjoyed the Silly Boats even if I do not attend every year. They have managed to keep the same level of fun and excitement throughout the twenty or so years it has been around. Boats are still made on-site in the morning from a variety of materials from cardboard to plastic barrels and raced in the afternoon. People come from all over to participate and to watch the races. It is never really about winning the race but more about having fun and raising money for the Nanaimo Child Development Centre, who are the big winners with over $90,000 raised from the Regatta.
Hats off and a big standing ovation to everyone who participated, volunteered, donated, and came to watch the fun, a job done extremely well.